How To Find The Best Running Shoes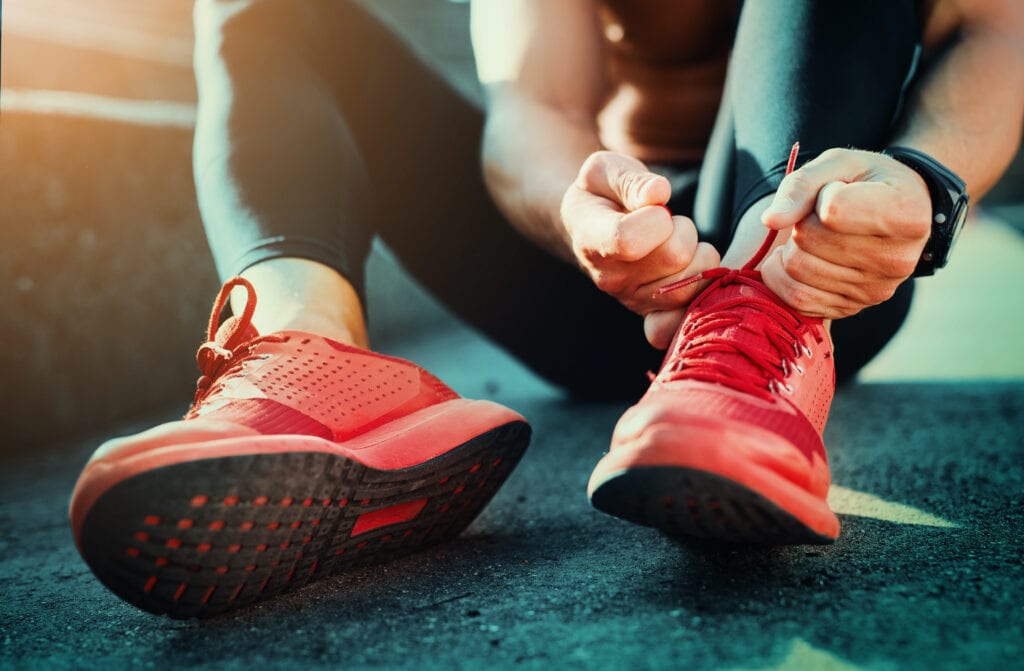 Having the right running shoes is the first step you can take to stay safe with your fitness goals in 2021.
But finding the perfect pair of shoes isn't always easy to do. Getting the right fit and the right performance out of your shoe can be a real balancing act, but it's integral to make sure you have a safe running experience.
You're going to wear your running shoes for the next 300 to 500 miles, so it's important to maintain perspective. We'll break down some tips on how to find your next pair of great running shoes that keep your feet healthy and happy in 2021.
THE RIGHT FIT
This is arguably the single most important part of buying the best running shoes for you. If your shoes don't feel right and cause your feet to hurt, you're going to end up with blisters and black nails or, worse, an injury. If you feel pinching, tightness or any kind of discomfort, don't buy that shoe.
BUY THE RIGHT SIZE
Anyone who's been shoe shopping before knows that no two pairs of shoes or brands of shoes are alike.
Get your feet (both of them) measured every time you plan to get a new pair of shoes and make sure you try the shoes on for the fit before you buy them. Your feet will thank you.
THE RIGHT TIME TO BUY
Believe it or not, there's a right time and a wrong time to buy your new running shoes.
Any runner will tell you that their feet swell after a run, but did you know that your feet naturally swell throughout the day? Avoid shopping for your new pair of shoes in the morning and instead shop in the afternoon or at the end of the day. This helps make sure you get an accurate sizing of your feet and the right fit for your new shoes.
KNOW WHERE YOU PLAN TO RUN
Running shoes are fairly specific to the type of conditions that they perform best under.
Everyday running shoes are a great all-around option if you plan on running on different terrains. They can handle just about all running situations you can throw at them, and they're generally pretty durable.
Look for a pair of trail running shoes if you plan to do a lot of running on dirt or rocky trails. They have thick lugs on the soles to provide better grip under these conditions.
Lightweight running shoes are your best bet if you're planning on running races or doing fast workouts. This type of shoe is more lightweight and less durable than an everyday running shoe, but they won't slow you down with added weight.
GO TO A SPECIALTY STORE
The temptation to buy online is real, but you're doing yourself a disservice if you're heading to the internet to buy your running shoes.
The salesperson at your local running store is going to be able to better assess the needs of your feet and will be able to offer input and feedback tailored to you.
The people at these stores spend a lot more time around these shoes than you do so don't be afraid to lean on their experience and knowledge.
LOOKS AREN'T EVERYTHING
Yes, running shoes come in all sorts of colors, patterns, and designs that can add a bit of flair to your running fashion. But this should be the last thing on your mind when looking for the right pair of shoes for running.
The last thing you want to do is head back to the shoe store a month later to try to return those cool-looking shoes because they're uncomfortable – or worse, fighting through the pain and injuring yourself.
Prioritize function over fashion.

If you experience foot pain while running, our team at Aboite Podiatry may be able to help. Schedule an appointment with one of our doctors today.